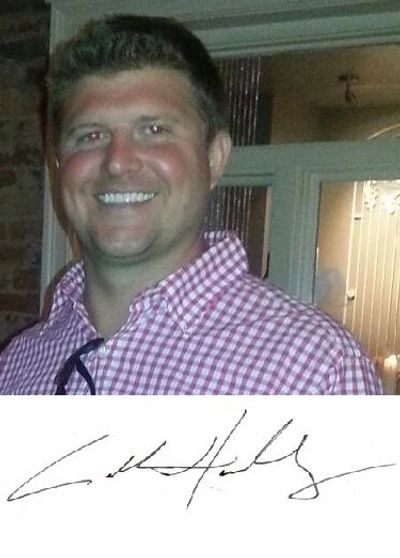 DON'T GAMBLE. SIMPLY INVEST.®
Sharpest Edge Sports has emerged as one of the top and most consistent sports services and propelled to the upper echelon of the industry. Owner, Caleb Hartley, graduated Cum Laude from Georgia Southern where he earned his B.B.A. in Management with a minor in Marketing. Caleb started Sharpest Edge Sports in Georgia where he has been CEO and lead handicapper for 3 years.
In this business, sports are daily, so analyzation never ceases. Caleb's unmatched analytical skills, which have allowed him to run a successful sports service, is the main ingredient that he brings to each match-up. His patented research utilizes the largest technical databases in the handicapping industry. Incorporating crucial dynamics such as statistics and trends, along with the unique combination of external factors and intangibles, allowing him to provide a logical analysis of matchups. Each analysis combines Caleb's ability as an accomplished writer and critical thinker that gives him an and his company an edge over others in the industry. Integrating a unique understanding and acknowledgement of situational factors is crucial. Distinctive research methods and unparalleled knowledge of College Basketball and Football, NFL, NBA and MLB will grant you consistent winnings and profit for each season. This is all an equation for long-term investment profitability.
Sharpest Edge Sports is an accomplished, effective, and consistent service that strives to build long-term member relationships using a winning mindset.
ü Top Results & Return on Investment
ü Loyalty, Honesty & Integrity
ü Monitored, Documented & Verified for Transparency at Handicappers Watchdog
The goal here is simple; winning money with sports betting picks for every member at the lowest prices. This is where Caleb and Sharpest Edge Sports step in to assist you as we will put in the work to provide only the plays to you that we are making ourselves. You will never be advised to wager on a game or match that we don't personally have an interest in, bottom-line. If a daily board is meticulously broken down and we don't see something that is worthy of risking our own bankroll, then plays will not be sent just to have something to bet. This is not entertainment; the purpose of this service is to profit. Members of this service will receive Caleb's personal plays and how to play them in respect to bankroll and the strength of any given pick. We are proud of our service and we hope you enjoy it as well.